JS Locksmiths Manchester
Topic: Featured!

This months
featured locksmith
is James Smyth a local
locksmith based in Sale
, Manchester. With over twenty years experience in the locksmith and security industry it goes without saying that James knows his onions, particularly in the field of non destructive entry and vehicle lock opening.
The competition in the Manchester areas is fierce, particularly online advertising which is littered with national companies employing negative SEO tactics on anyone that gets near the top of the search engine results. In fact my first meeting with James was to discuss a new website build for JS Locksmiths in Manchester who's online presence was as good as dead.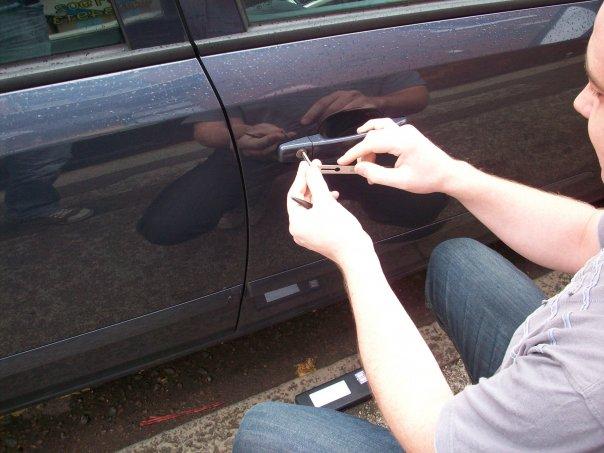 Since building theFacebook page and listing in review directories on James' behalf I have seen a wave of positive feedback from his customers who regularly email and review JS Locksmiths vouching for the excellent service provided in the Manchester area, most notably in his auto work, an area in which JS Locksmiths specialise.
James also designs some great locksmith tools! I recently received a homebrew letterbox tool from him which is really effective. Its nice to see locksmiths out there still innovating and sharing their ideas for the good of the trade.

If you require a locksmith in the Manchester area, Sale, Salford or Altrincham then I would urge you to get a quotation from JS Locksmiths, a homegrown local business that is both affordable and ethical. You wont be dissappointed.

James Smyth: 07789593034