1st Defence Locksmiths Leeds | Locksmith Blog
Topic: Featured!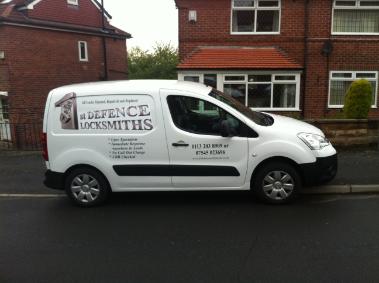 This months feature is dedicated to 1st defence owned and run by Ben Gatenby a regular poster on numerous locksmith forums and a good friend of mine.
Bens father Stuart has been in the locksmith game a while and naturally Ben followed the same path having a good knowledge of the locksmith trade and the skills required to make a success of his business where a lot of new start ups failed.
Like myself, Ben at 1st Defence Locksmiths is a keen SEO addict and serial lock blogger. His latest locksmith blog looks and reads fantastic and definitely worth a read!
Anti-snap locks are now commonplace up north and Ben is well stocked to upgrade his customers to Avocet ABS or the new Brisant Secure cylinders as well as providing all the usual security additions you would expect a good locksmith to offer.
1st Defence cover the entire Leeds area as well as Wakefield and Bradford and have a large list of regular commercial clients vouching for Bens excellent locksmith service.
You can contact ben at
1st Defence locksmiths,
24 hours a day on:
01132 038909