Brisant BS Locks | Locksmith Blog
Topic: Reviews
The British Standard Brisant Cylinder
To be honest, Brisant locks aren't exactly new news. They have been around long enough now for anyone in the locksmith trade to have heard about them. Rick at Cannock Door Repairs has been raving about them ever since the company popped up.
I have been sitting on the fence waiting to see what others opinion were on the Brisant locks before putting my hand in my pocket and purchasing any. They recently advertised an offer I could no longer refuse on their all new singing an dancing Brisant BS rangeso I just had to get a batch ordered.

I knew to expect something special after reading several months worth of positive feedback on the Brisant range and upon opening the first box was not disappointed.

It is immediately aparent that this lock is designed to withstand a prolonged attack from even the most experienced burglar.
Unlike the majority of antisnap locks on the market, the Brisant BS has anti-drill pins beyond the sacrificial section to ensure the cylinder resists attack long after the snapping has been tried.

The Brisant cylinder features all the other security features that you would expect of a quality anti-snap product such as anti-drill pins, strengthened spine as well as a couple of trap pins, making for a formidable opponent.
The lock has been designed with the locksmith in mind, which is why this is quickly becoming the most popular product amongst locksmiths around the UK. The antisnap sections are not handed as with the Yale BS cylinders and comes in a dual brass/satin finish similar to the MulTLock for a universal colour match. It seems we no longer need a van full of locks for every application!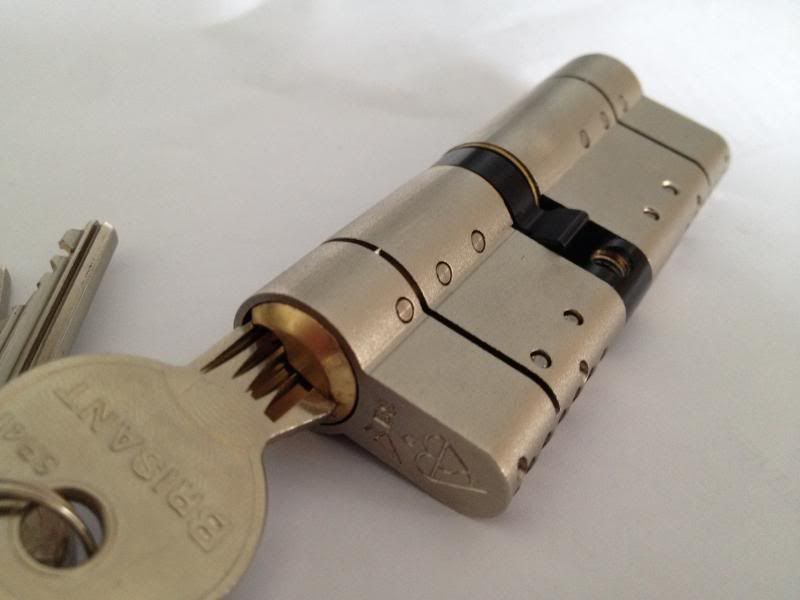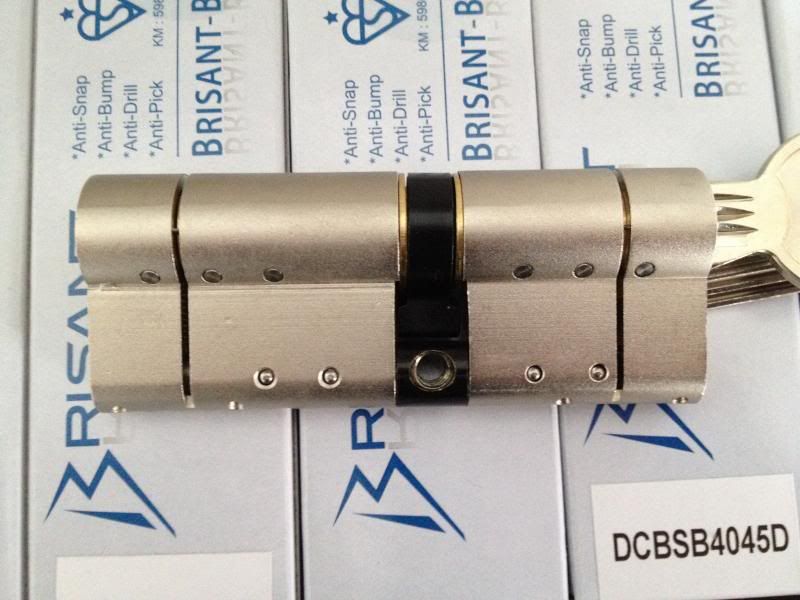 What I was most impressed with was Brisants reluctance to sell to the general public, a tactic which can damage the locksmiths ability to sell the product. ** The very reason a lot of professional locksmiths are unwilling to offer the Avocet ABS which is sold with very little discount to trade professionals. There is nothing worse than working for a customer that sits there quoting lock prices from Ebay whilst you work.

(** I have since learned that Brisant will actually deal with public orders and key cutting. There are also rebranded versions of the Brisant available on ebay)
The BS range carry a TS007 one star rating (unsure why they didn't meet the criteria for a three) but should be more than sufficient to satisfy any special insurance requirements for uPVC security.

Update Jan 2016
I feel I need to update this post to reflect a chnage in view on the Brisant range. I am hearing countless stories of locks failing due to an over fragile sacrifical section. I myself had a couple broken which I had put down to my own heavy handedness but it seems this is in fact a design flaw.

I am also concerned about the actually key control as it turns out anyone can ring up Brisant and order a key copy by supplying the code to them, no questions asked. This is not good enough for me personally to continue using them.