Unlocking a deadlocking snib with no letterbox
Topic: Locksmith Jobs
A few days ago i encountered my first deadlocked nightlatch where the snib had managed to activate as the door was slammed shut, and of course this door had no letterbox.
Another good locksmith showed me a method to unlock these a few years back however iv never hasd the opportunity to test it out.

The basic principle is to remove the cylinder from the door, then drill a hole in the back of the nightlatch to manipulate the back of the snib button.

So heres how i got on:

To remove the cylinder you need to break the two retaining screws on the rim cylinder. Luckily for me it was only a cheap one and not a solid brass one which would have been far messier.

The best method (if you dont have a fancy rim snapper bar) is to drill top right and left of the cylinder face, angles slightly downwards on the face of the cylinder. This will prevent you drillin the actual securing screws and hit directly on the bit of brass holding it in.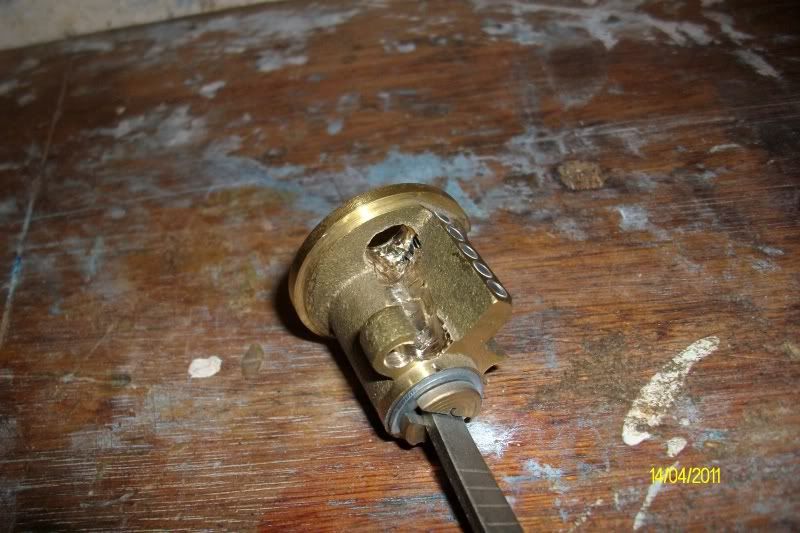 Once you have fractured both retaining areas you may need to get a good screwdriver in there just to wiggle thecylinder until the screws free off, it should then drop straight out.

You are then left with the 32mm hole and the cylinder back plate.

If you can identify the type of nightlatch now it would be useful to locate the position of the snib, however the usual location is to the bolt side of the lock (frame side).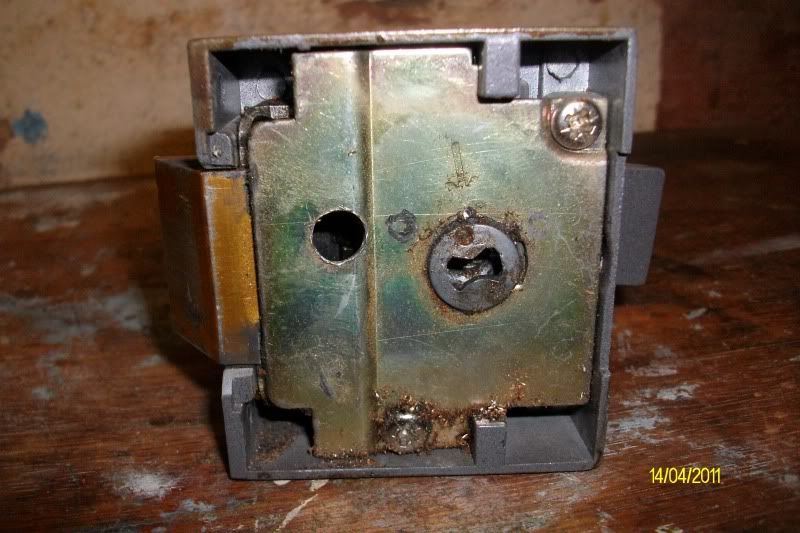 Drill yourself a decent sized hole approx 10mm on the edge of the 32mm hole angled slighlty towards the frame side of the door.
This is absolutely bang on target for the Yale nightlatch i was working with and probably the majority of the nightlatches you will encounter.

Once the backplate has peen penetrated try not to go in any further and damage the lock. Using a poke wire locate the snib and deactivate. Open with flat blade screwdriver.