Budget Snap Resistant Locks | locksmith Blog
Topic: Reviews
It's the last month of the year and a few weeks before the Xmas holiday period so I have been stocking up on my euro cylinder locks to ensure im carrying a good range of sizes and finished whilst the main suppliers are closed.




Nothing worse that not having the correct sized lock and having to go to B&Q as a last resort. So my euro cylinder cases are full to the brim and should see me through the next few weeks when work tends to pick up.

Both of my local suppliers have begun to stock a budget range of snap resistant cylinder so I thought I would try them out and let you know my thoughts on these two cheap as chips brands.
-----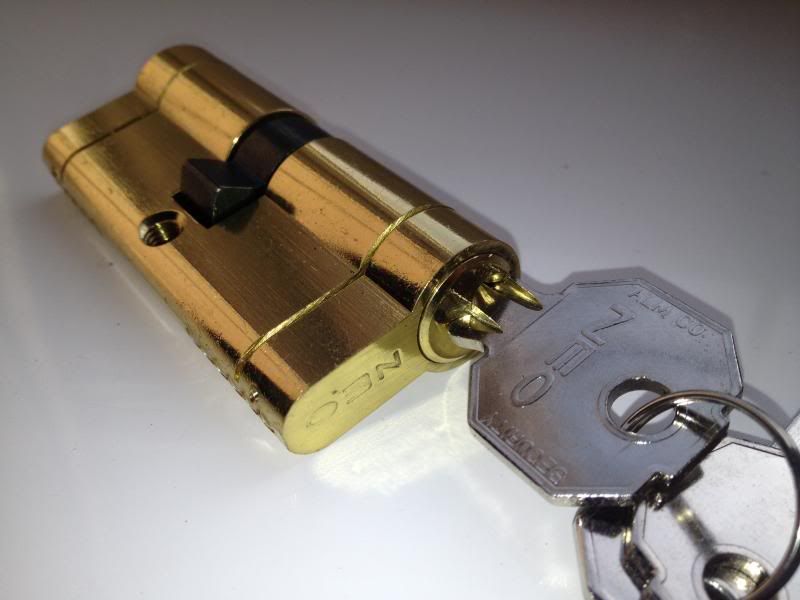 The first is a brand imported by Morgan Locks in Walsall called NEO.

These cylinders have a milled cut after the first two pins and a pair of antidrill pins in the front of the cylinder.

I am not convinced that the milled cuts are quite deep enough to make this an effective anti-snap measure but providing the cylinder is not protruding too far it will work.

Four pinstacks remain in tact after snapping which should be enough to keep a common burglar out although anti-drill pins are removed with the sacrificial front section. A locksmith should quickly NDE these without any issues.

Price wise, NEO locks are very cheap and in my opinion a good lock to stock as your most basic snapsafe lock.
-----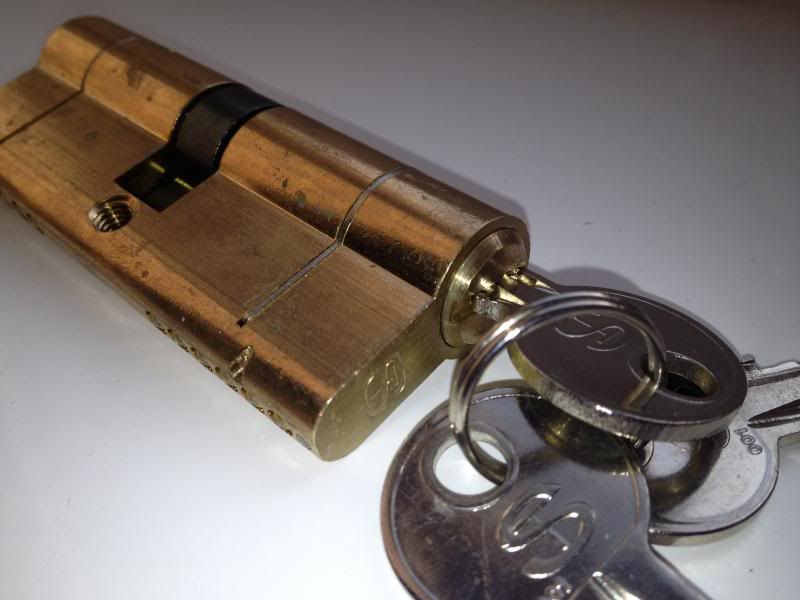 The second range of budget lock I picked up was the Schlosser Technik cylinder supplied by Security hardware.
The snap resistant properties of this lock are a little better with three anti-drill pins and a more delicate snap resistant section that will break off easilly when forced.

The lock however does not feel particularly robust and feels very sloppy straight out of the box with the key sticking a little on turning. I know James at JS Locksmiths Manchester has had a few bad ones out of the box.

These are a very similar feel to the old ICL cylinders that used to be sold.

My other main concern with this lock is the quality of the finish, particularly on the brass cylinders. They appear to be made of a very poor brass/metal alloy that weathers very quickly.

This one has only been out of the box a few weeks and is already pock marked and dirty looking.

Again a very easy pick for a locksmith and all anti-drill properties are removed upon snapping off the front section which leaves only three pinstacks in tact.

Schlosser cylinders are reasonably cheap although a bit more expensive than the NEO.

-----

On conclusion I do not think I will be ordering many of the Schlossers due to the poor finish and feel of the locks which could have me recalled to replace them in the future.

The NEO's aren't a bad lock for the money and look and feel decent enough for em to use although are no substitute for a medium - high end snap resistant cylinder such as Brisant or Yale.

Rick