Locksmith & Door Repairs by Rick | Locksmiths Willenhall

** Family Owned Business ! 07724-828289 **

We are a local family owned locksmith Willenhall and operate a 24 hour locksmith service throughout Wednesfield, Willenhall and surrounding areas in Wolverhampton.


Rick aims to be available 24 hour, including weekends with no additional call out fees.

We specialise in uPVC door lock repairs and lock replacement.
If you have lost your keys; Rick, our locksmith in Willenhall will be able to open the door and change the locks for you. Locks are usually supplied with 3 new keys.

If you have broken your key in the door we should be able to remove the key and open the door without the need to change your locks, providing the lock has not broken.

UPVC Doors - Wednesfield and Willenhall Locksmiths
Your uPVC door lock should not protrude from the handle of the door more than 5mm. If your uPVC door lock is too proud from the face of the handle it is vulnerable to a snapping attack by potential burglars and it is recommended that you change the lock for one of correct size immediately.

uPVC doors require a certain amount of maintenance to continue functioning smoothly. More information can be found on the West Midlands Locksmith page.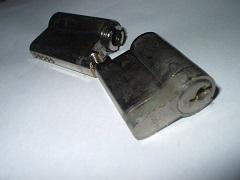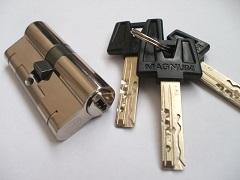 Anti snap locks

In response to the latest criminal lock snapping technique that targets older upvc door and patio locks, we have started stocking and fitting anti-snap lock cylinders that meet new insurance standards.

These locks are strengthened to withstand physical attacks and also feature an anti-snap portion that will break off preventing unauthorised entry by intruders.

Lock snapping is now a real concern in Wednesfield and Willenhall and we are often called to upgrade locks after the burglary. People often do not appreciate the importance of good quality locks until its too late.

Call Rick your local locksmith in Willenhall on 07724828289


Crime Statistics for Wednesfield
Local crime statistics in Wednesfield South & Willenhall

This police website has a range of apps for your mobile phones so that you can keep a closer eye on crime statistics in your area as well as useful security checklists for your home or business in Wednesfield & Willenhall. http://www.police.uk/apps/


Door Repair Work in Willenhall

As uPVC door specilaists we stock a wide variety of uPVC door locks and associated hardware to repair the majority of faulty door locking mechanisms in one visit.

In the unlikely event we do not have your lock in stock they can usually be ordered in for next day.

Door repairs in Willenhall and Wednesfield now account for a large portion of our locksmith work and we have been trained to the highest standard by Assa Abloy in Willenhall.

Testimonials Updated:

22/03/2022


S.Poxon, Short Heath:
"Rick arrived bang on time as arranged to unlock our door after we lost our keys on holiday. Reliable locksmith service that saved us a big headache."
C.Berry, Willenhall:
"Locksmith Willenhall repaired the lock in my pvc front door when the bolts had gotted stuck. We had a few ridiculous quotes from other locksmith companies before finding Ricks service which was both quick and reasonably priced."