Wolverhampton Locksmiths Resources
Rick Wolverhampton Locksmiths
I'm Rick - A GENUINE LOCAL LOCKSMITH in Wolverhampton, Not a call center! Call me directly on 07724828289 for locksmith and door repair work in Wolverhampton.
Commercial Locksmiths
Rick, your locksmith in Wolverhampton not only caters for the domestic locksmith customers but also deals with commercial locksmith work in the Wolverhampton area.
Whether you are looking for roller shutter locks in Wolverhampton, specialised aluminium door locks or a high security lock to secure your shopfront or commercial unit in Wolverhampton, Rick is your go to guy and can usually source the replacement locks or fittings the same day.

As a genuine local locksmith in Wolverhampton we have access to trade only suppliers in the area that can obtain or make up specialist lock products at short notice. Call Rick directly on 07724828289 for more information, to pick his brains or just get a quotation.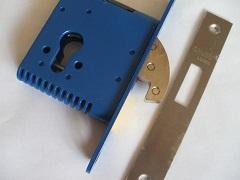 Facebook | W-ton
You can follow us via Facebook on the link below for latest promotional offers and latest news.
Wolverhampton Locksmiths | Facebook Page
---

07724828289
Click to call Rick directly
Let me first start by introducing myself, My name is Rick, owner and master locksmith at Wolverhampton Locksmiths, a genuine local locksmith firm based in Willenhall, not a franchise or call centre.
Wolverhampton Locksmiths will always provide a considerably better service than national locksmith firms! We are actually based in Wolverhampton and have a great reputation to uphold that we are extremely proud of. You will not be paying VAT on top of my locksmith work and my rates and response times in an emergency are unrivaled in the Wolverhampton area.
You can view my feedback at the bottom of this page or alternatively on my reviews page.
Wolverhampton Locksmiths | Locksmith Work
So what exactly does locksmith work entail? Traditionally it would be making keys and rebuilding locks, however in the 21st century the profession has broadened considerably. As a general rule of thumb I tell people "If it has a lock and key, I should be able to help you out!"
uPVC door lock repairs account for the majority of my work as a locksmith Wolverhampton. Jammed uPVC doors, faulty locks and lock barrel changes are the most common locksmith jobs but I also repair and replace hinges, upgrade security with anti-snap locks and high security handles or install keyed alike locks to customers personal specifications.
As an emergency locksmith in Wolverhampton I will be helping the unfortunate get back inside their home or vehicle, assist bailiffs with eviction work for landlords and letting agents and also be involved in specialist lock picking work for HMRC and the local Wolverhampton police.
The run of the mill work are domestic lock changes for new homeowners and landlords as well as lock fitting and commercial lock installations. If there is anything you are unsure about or just want to quiz me on a particular lock related subject please give me a call on 07724828289. I am always happy to help.
Wolverhampton Locksmiths | Reviews
Updated: 13/05/2022
T.Harris - Wednesfield, Wolverhampton - Safes Opened
"Opened my safe at home and made a new key at a fraction of the cost of some of the other companies i rang. Arrived very quickly and very polite."
P.Lindale - Bilston, Wolverhampton - Door Repair
"Repaired our uPVC door lock after the fire brigade had broken it to gain entry. Happy with the work and would recommend to others."
D.Holmes - Willenhall, Wolverhampton - Anti Snap Locks
"Upgraded our locks to new insurance anti-snap ones after we were broken into. Feel much safer after Rick explained the difference in the locks he fitted compared to the old ones."
T.Gough - Bushbury, Wolverhampton - Emergency Locksmith
"The 24 hour locksmith arrived quickly and let us in to our flat at 2.am. Fast and efficient locksmith service in Wolverhampton."
D.Wombourne - Finchfield, Wolverhampton - Door Repairs
"We have used Wolverhampton Locksmiths for the past three years without any problems and are happy to recommend their locksmith services to any commercial client in the area looking for a fairly priced service."
G.Bates - Tettenhall, Wolverhampton - Vehicle Locksmith
"Impressive skills! Retrieved our car keys from the boot when my wife locked them in. Cheapest we could find in the area. Recommended locksmith!"
A.Browning - Fordhouses, Wolverhampton - Locksmith
"Rick spent half an hour rectifying the work of the previous locksmith who had spent two hours butchering my door. Be wary of who you call online!"
---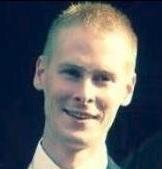 Contact Details
Wolverhampton Locksmiths
51 Drancy Avenue,
Willenhall,
Wolverhampton
WV125RD

Tel: 07724828289

Email: Placeborick@hotmail.com

Web: Wolverhampton Locksmiths
Opening Times
Monday 06:00 - 22:00
Tuesday 06:00 - 22:00
Wednesday 06:00 - 22:00
Thursday 06:00 - 22:00
Friday 06:00 - 22:00
Saturday 06:00 - 22:00
Sunday 06:00 - 22:00
*Call Rick for out of hours and bank holiday availability.
A 24 hour service is available where possible.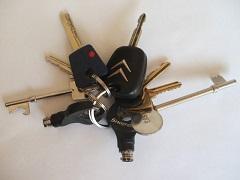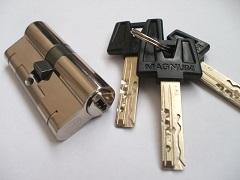 Anti Snap Locks
Wolverhampton Locksmiths now stock a wide range of anti snap locks to meet the requirements of your insurance policies and for upgrades to older uPVC door locks. These anti snap locks can be supplied to British Standard, TS007 1-3 Star or to your particular specifications. Anti snap locks are available in budget ranges as well as the all singing and dancing ranges that are virtually impossible to open by destructive means. Call Rick for more information.
---