Sendola Messaging Service | Locksmith Blog
Topic: Reviews
As most locksmiths know, getting the customer to hang on to your number after the work is complete isn't always as easy as we think.

So we did a great job at a reasonable price and left a handfull of business cards, but truth be told they get stuffed in a cupboard/bin never to be found again.




I recently discovered a neat little online application called Sendola that allows you to create free buttons for your website which when clicked by a user allows them to have all your company details text directly to their phone for saving.

Obviously this is usefull in its own right but more importantly for locksmiths and tradesmen is that the user can then save your number to their phonebook quickly for future reference.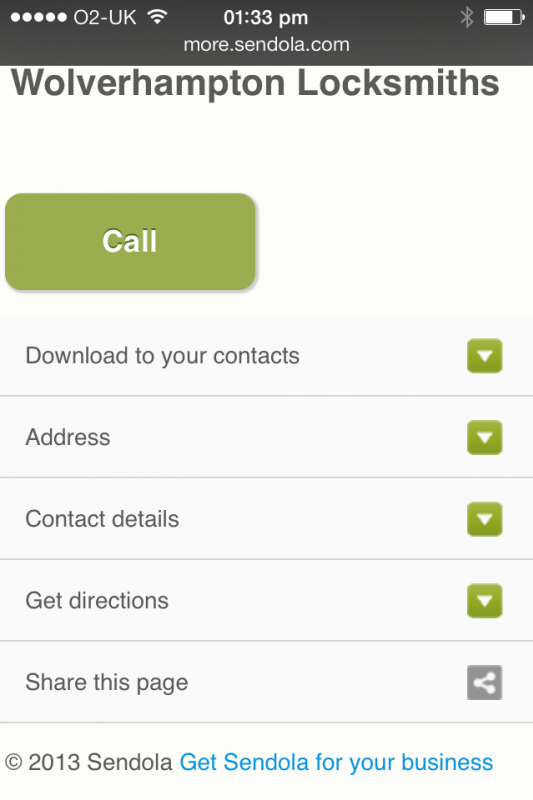 Sendola is a system already in use by a lot of online directories and I have been testing it on a few of my locksmith websites with the intention of adding it to the featured section of my locksmith directory.

With the inevitable death of paper advertising it is important to keep up to date with the latest gadgets and trends to keep our valuable websites one step above the competition.