Cyberlock - New Generation | Locksmith Blog
As some of my followers know iv always had a particular interest in the Videx Cyberlock and have acquired a few sample locks to experiment on in the past.

So a few weeks ago I got a call from a company asking if i could attend and help open a few at one of their sites. Of course I jumped at the chance to attempt an opening 'in the wild' so to speak.

In preparation I dug out my old Cyberlocks and gave myself a refresher course on the internals and experimented with a few methods to drill them open.

The old magnet opening trick wasn't going to be much good against the new generation Cyberlocks that have replaced the second brass pin that plugged the back of the solenoid with a free floating steel one.
The two methods that seemed to work well on the sample locks were destructive but effective.

The first was simply a brute force attack to sheer the front half of the plug apart and then pull from the lock body to bend the circlip that holds the two plug portions together.

The brutal nature of this attack ruled it out as an option since the locks were going to be mounted in some expensive devices that needed to remain unscathed.
























The second idea was to drill directly into the face of the plug and open up the solenoid chamber to extract the blocking element.

Drilling bang on the earthing point of the cyberlock took out the rivet and removed the shaped section of the keyway which also happens to be spot on in line with the solenoid chamber.

Further drilling into the plug face with a 1/8" drill bit exposed the pin and allowed me to suck it out with the magnet.


So armed with a couple of methods to open the locks I was happy and confident as I arrived on site.

Things did not pan out well to begin with as I soon realised these Cyberlocks had evolved considerably since my sample locks had been made, discovering ball bearings pressed into the face of the plug to prevent drilling of the sweet spot and serious anti-snap and drill protection added to the main body of the locks, including an uprated circlip to prevent even the most brutal pulling/sheering attack.

However after much head scratching and sweating they were defeated!

But you will have to wait for the rest of the blog post when I have a little more time to continue.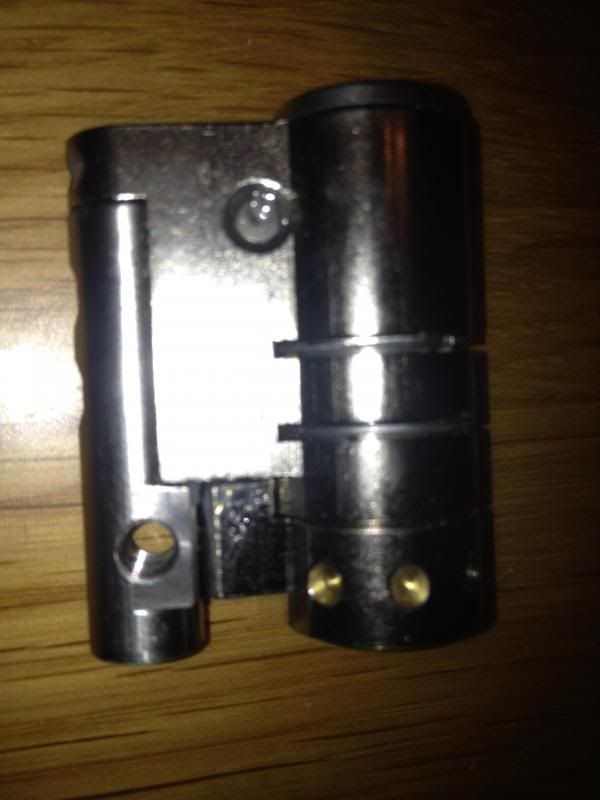 Rick | Locksmith in Cannock