Random Experiments - Locksmith Blog
Topic: Lock picking
I have always struggled with the picking of the 7 pin Garrison locks so have been experimenting with various new ideas to open them.

Im pretty sure after my last post its fair to say they will be shimmable like the mt5 was.

Secondly was impressioning.
I had a crude attempt at making up an impressioning key that used a plasticine face in which to sink the pins. I made this by sinking each cut to full depth (and a bit more).

I then filled the rest of the key with soft plasticine and carved the profile back in.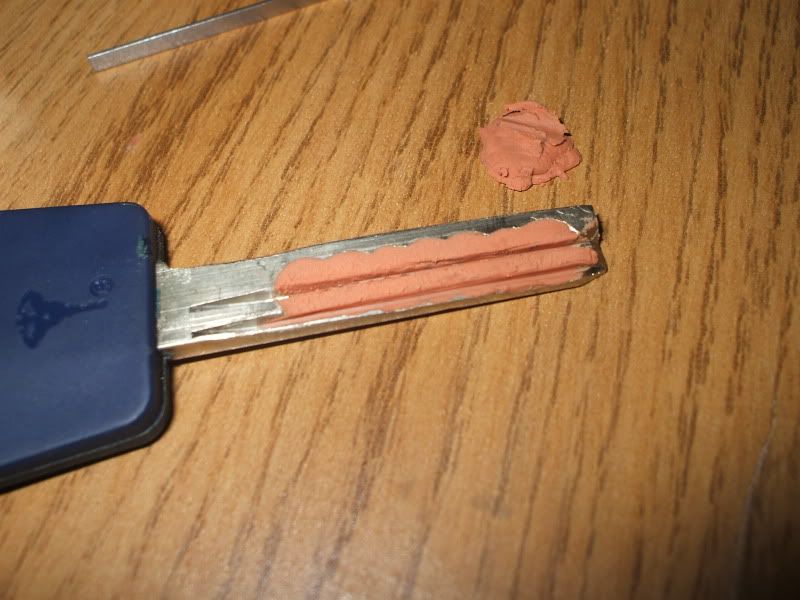 The main problem would be getting the key in the lock unscathed. My method was to stick the key in the freezer for 10 minutes although in a real situation it would be better to use a gas aerosol or similar.

Anyhow once the key was in the lock i left a few minutes to thaw and began the self impressioning wiggling.

I managed to get the lock to false set on 3 attempts meaning there were pins oversetting. The problem with garrisons is there always seems to be high and low pins situated alongside one another making impressioning tough. (this is why i didnt go for foil)

Although i didn't get a 100% result here it displayed some positive results and with a few modifications i think il be able to get this to work.

and Thirdly the rake key.

Using a Garrison bump key i machined away a mm of the edge of the key so that i could insert a tension wrench in with the bump key. The idea being you can hold light tension while concentrating on the raking as oppose to trying both with one hand movement.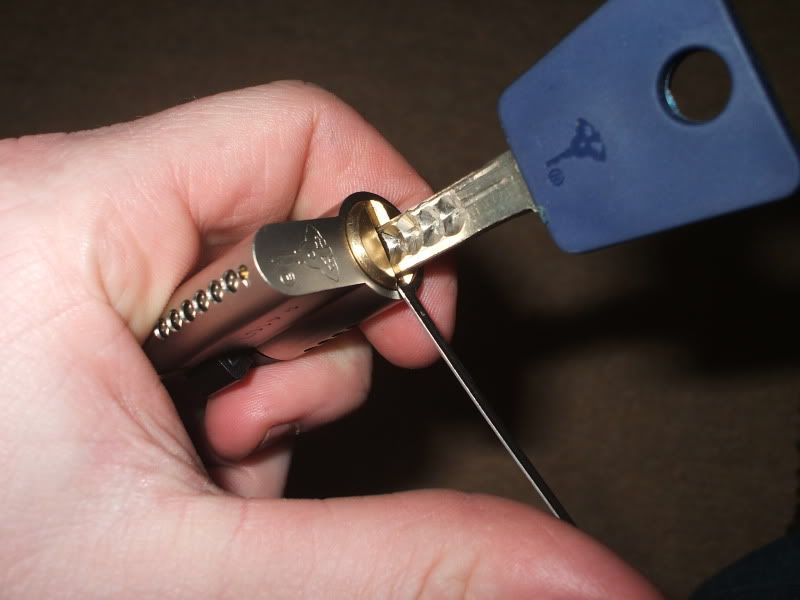 Again some success. I managed yet again the false set, however it was then impossible to remove the key to pick the remaning pins by hand. So all in all not much use... just like the bump key
Rick | West Midlands locksmiths