Opening an MT5 - Locksmith Blog
Topic: Bypassing
I recently aquired a small box of mul-t-lock euros of various types including a few MT5 cylinders.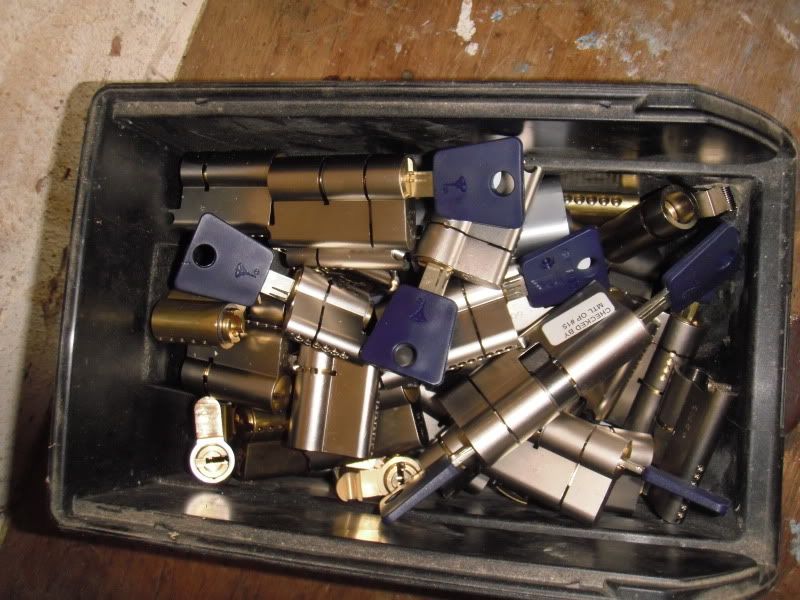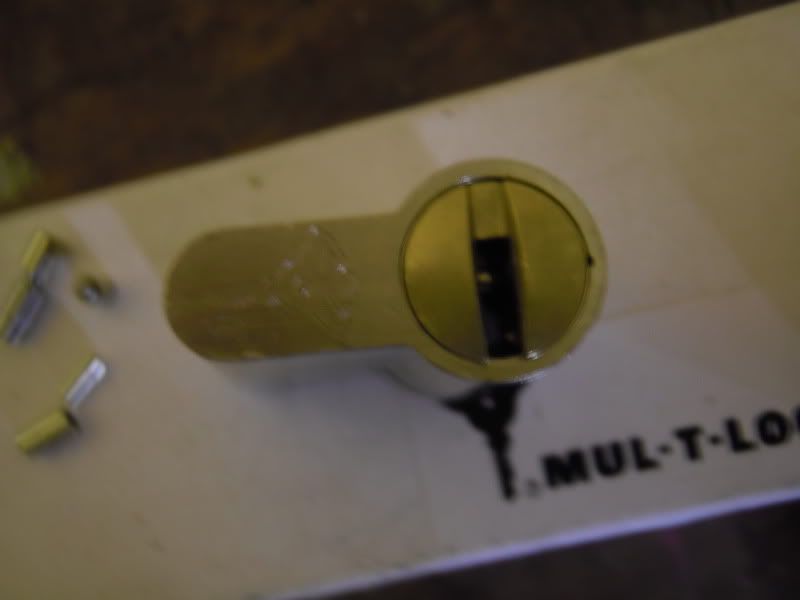 Having never encountered these before i naturally spent a short time picking the lock which i found to be pretty challenging. The telescopic pins lacked the sloppy feel of the classic style lock.

In defeat i decided to open her up and see what I was up against.

Each driver pin is a self contained spring and inner pin as usual but of smaller diameter and inner driver slightly serrated on the end.

Main pins consist of inner and outer pins again of smaller diameter than the classic.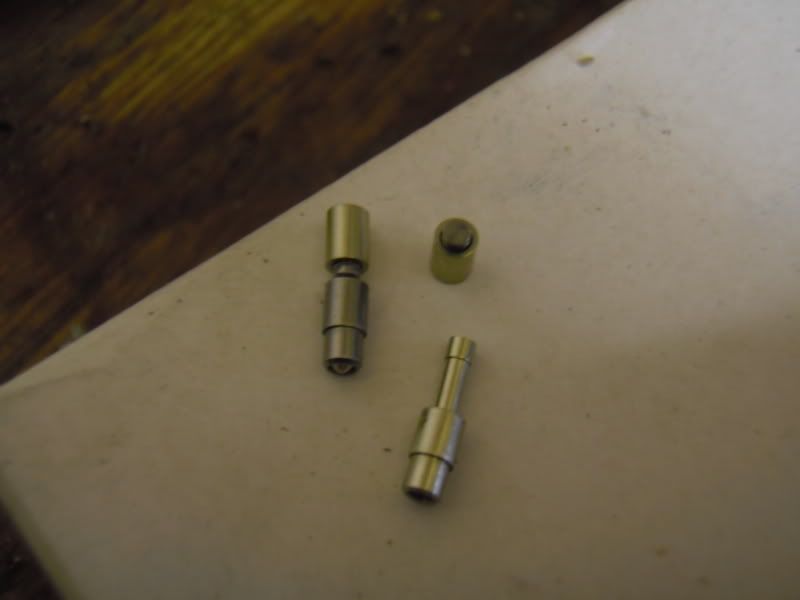 The sixth pin in the back of the lock is a special shape with a protruding conjoined piece that sits out of line with the other pins and is located at the rear right hand side of the keyway.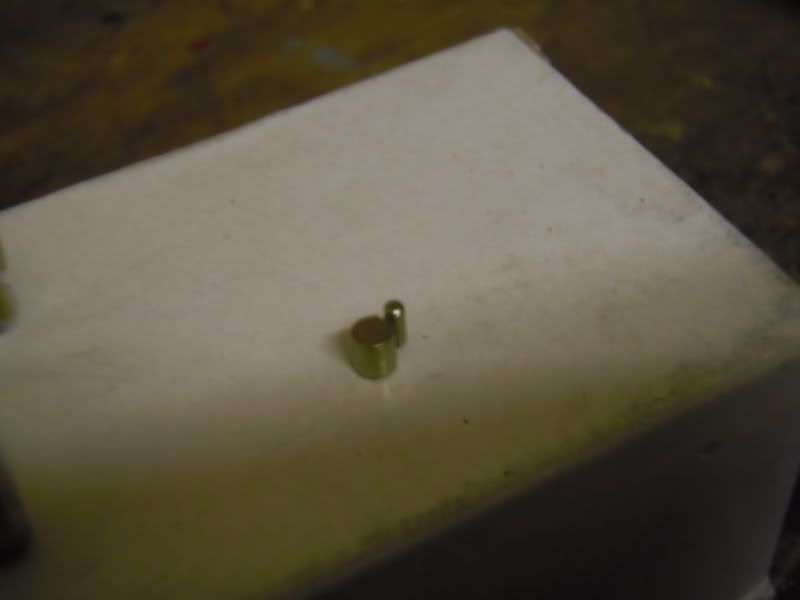 The particular model of MT5 i have i assume is not the plus (+) model incorporating the sidebar as no sidebar was present and the plug does not look machined to take any finger pins.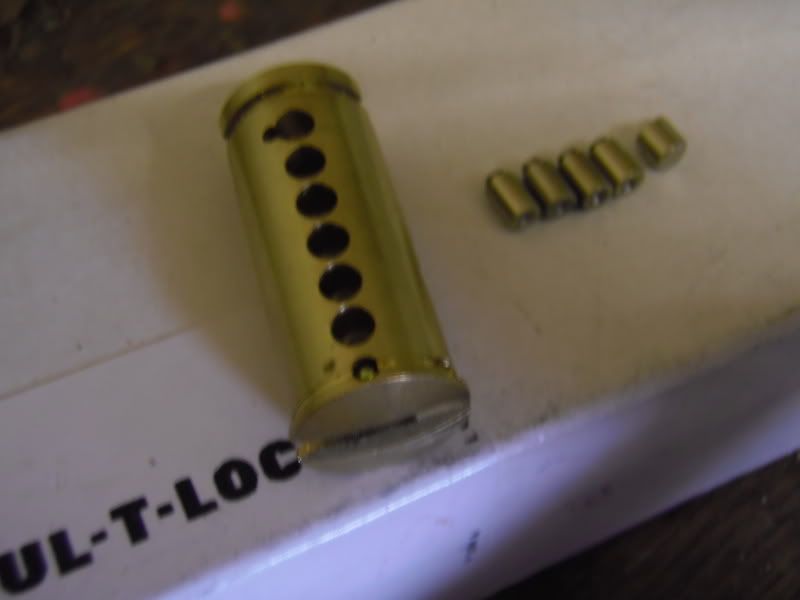 I really needed a way to defeat this lock without drilling should i ever encounter one. (Note the MT5 has the usual halfmoon hardened drillplates that sit under the plug and hardened pins so drilling could be awkward).

You may remember a few weeks back i toyed with the idea of frontal shimming. As the MT5 has such a thin plug face and no aparent protection against this attack i decided to give it a shot.

So i hacked away with a junior hacksaw right to the hardplate in the lock which was sufficient to expose the locks sheer line.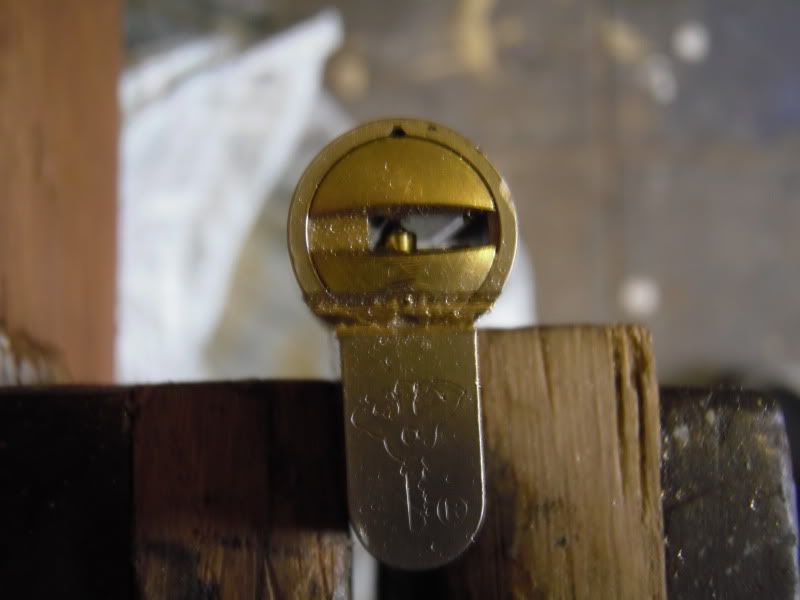 ...and slowly worked the shim through the lock by overlifting the pins one at a time to progress deeper with the shim, it was a little fiddly as the serration on the inner driver tends to catch but reversing up a fraction and then manipulating the center pin easilly overcomes this.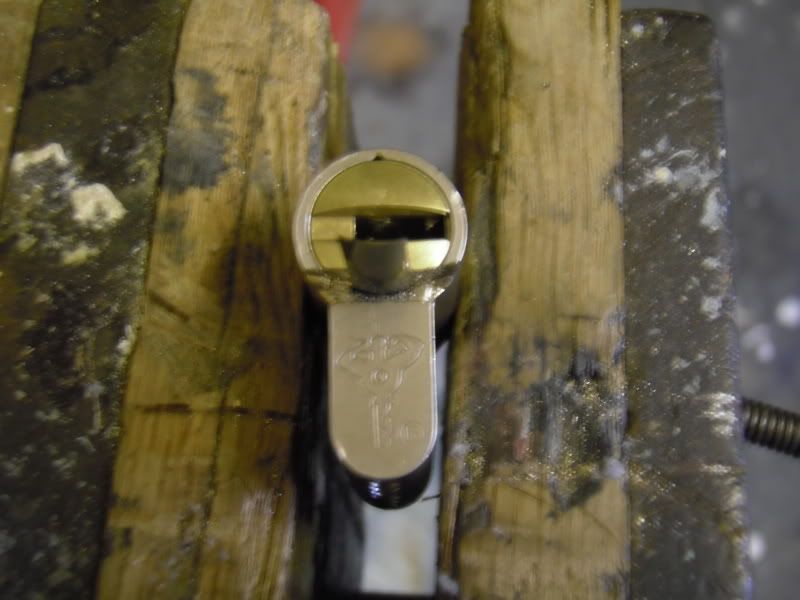 You will be able to shim the first five pins in the lock but the special 6th pin didnt seem to want to know so instead i used a tension wrench and just picked it. It is located at the back right hand side of the keyway.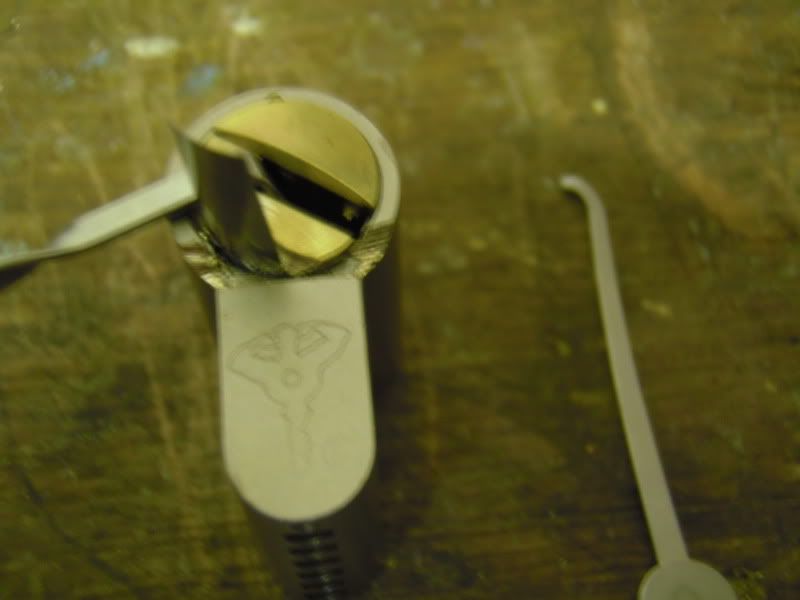 Hey presto one open lock.

Ok, its techinically a semi-destructive method but works a treat and is something i would definately use in a real world situation as oppose to trying to pick this lock which would take considerably longer in my opinion.

Im sure the MT5+ will be a different story but i cant really comment til i get my hands on one.