Magnum Locks - Locksmith Blog
Topic: Reviews
I popped in my local lock supplier a few weeks back and was shown a new euro profile lock called the Magnum (*RIP see bottom of page) donning an additional millenco sticker.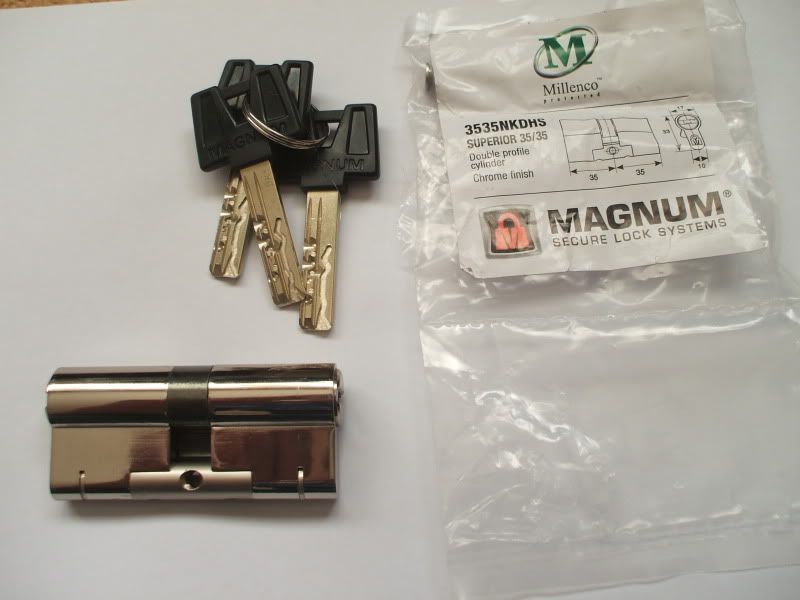 Obviously a little money £££ exchanged hands and the lock was mine.

The cylinder itself, called the ''superior', consists of a 7 pin offset pinned plug with an additional 4 spring loaded wafer tumblers interacting with a sidebar.

The lock uses a machined steel spine to prevent snapping of the cylinder and is by far the best anti-snap design i have seen.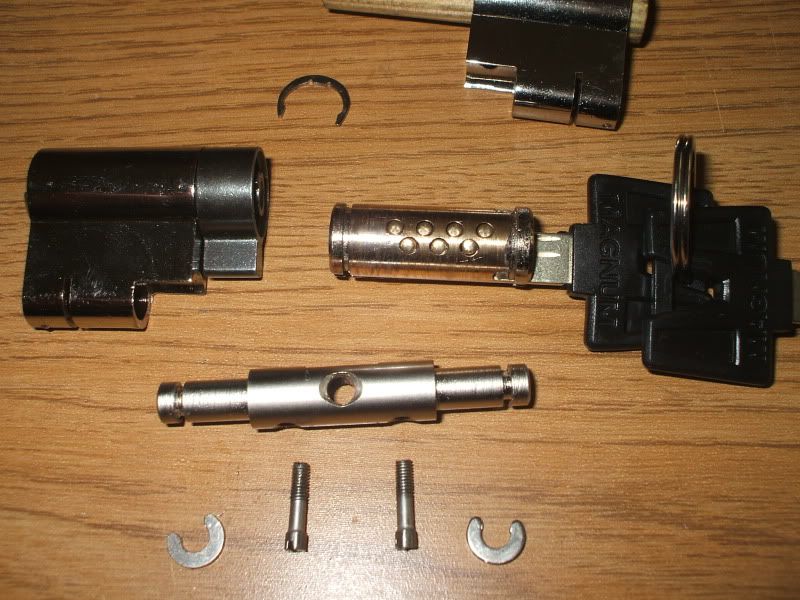 Initially this lock was a struggle to pick! I sent it off to Femurat; a hobbiest in Italy, who gave me some good tips on picking the lock.
The lock suffers the same flaw as the pin in pin cylinders whereby there is a small degree of plug rotation once one element of the lock has been picked, in this case the seven pins.

Once you have this initial rotation and the seven pins are set you need to set the sidebar. Picking the sidebar sliders individually is a nightmare and a little frustrating. However whilst experimenting i discovered a major flaw that renders the sidebar useless.

Using the handle of a tension wrench it is possible to overlift the sliders into place.

What was initially a ten to fifteen minute picking session suddenly became seconds (with the aid of the trusty klom gun) and another lock was conquered.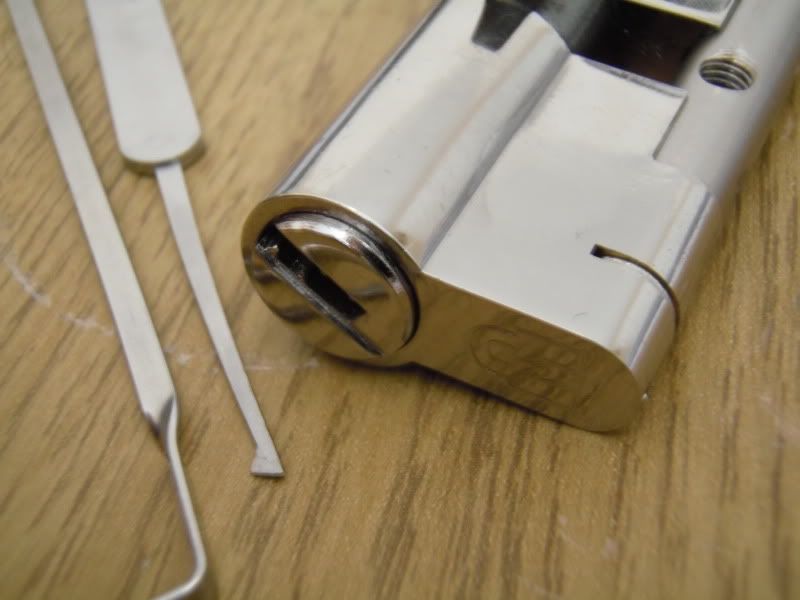 Although it seems the lock is easilly pickable it does however provide outstanding destructive resistance.

Setting up the lock in an in door scenario, i decide to have a go at snapping the cylinder off.

Initially i only used the end 5mm of lock cylinder which quickly rounded off and crushed the end of the plug.
Then using the entire depth of the snapper bar still failed to budge the lock.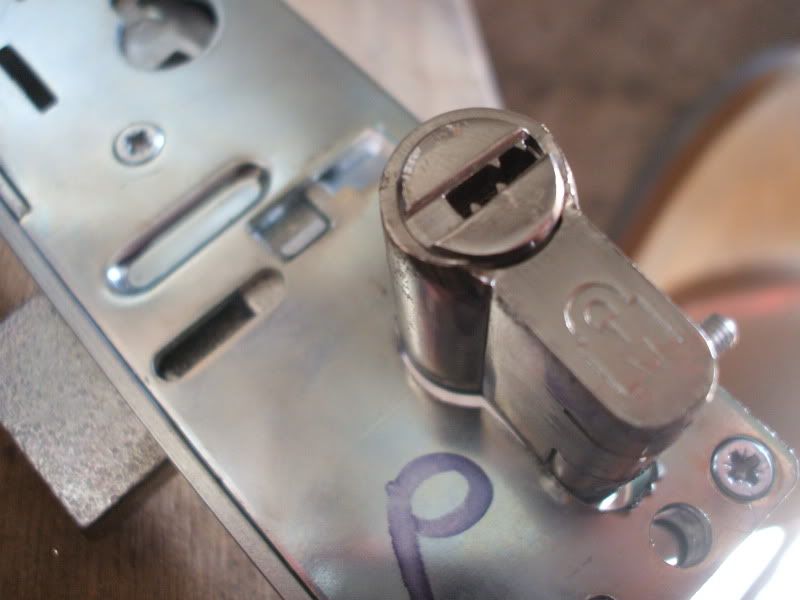 A similar test on an Ingersoll London Line cylinder shows the difference in resistance.




Magnum seem to make some interesting locks that i would love to get my hands on in particular the half moon cylinders.

It would be great if millenco started supplying these to all their new doors although i suspect obtaining new keys would be pretty pricey.
All in all not a bad lock to have in your door.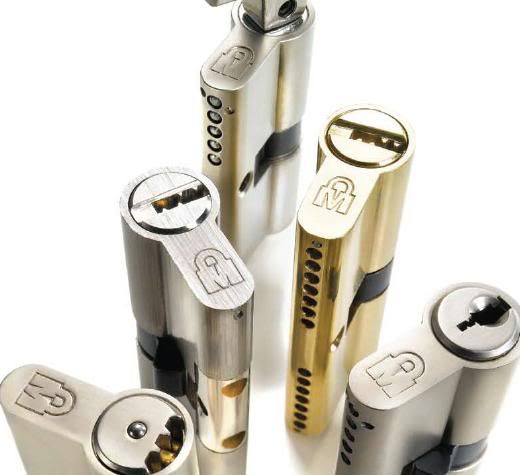 *UPDATE Nov 2014
Since this post was made Magnum have vanished and the locks are now branded as Yale Superior instead of the Millenco Magnum.