Disgusting Repo's - Locksmith Blog
Topic: Locksmith Jobs
Iv just returned from a nice early morning property reposession.

Today it was a butchers shop and i really wasnt looking forward to this one, id already met up with the tenant who was an absolute nutter so we figured it would be best to do this one early before he shows up.

It seems he knew we were coming and after quickly gaining entry I sheepishly poked my head round the door to see what was in store.

Immediately i was hit by the foul smell ... old meat had been left in the back room and was festering nicely, flies buzzing around all over the place. It really was a stomache wrencher...

There were plenty of grusome looking knives lying around too, very intimidating... There was also a narrow dark room at the back with quiet music playing, but there was NO WAY i was going in there, thats not in the job description.

It takes a real animal to leave this mess and i hope the guy gets his just desserts. Its a shame you cant get a court order forcing them to clean up thier own mess... im just glad i dont have to do it

On a brighter note, i gained a nice pair of keyed alike ERA padlocks to play with once i clean all the e-coli from them.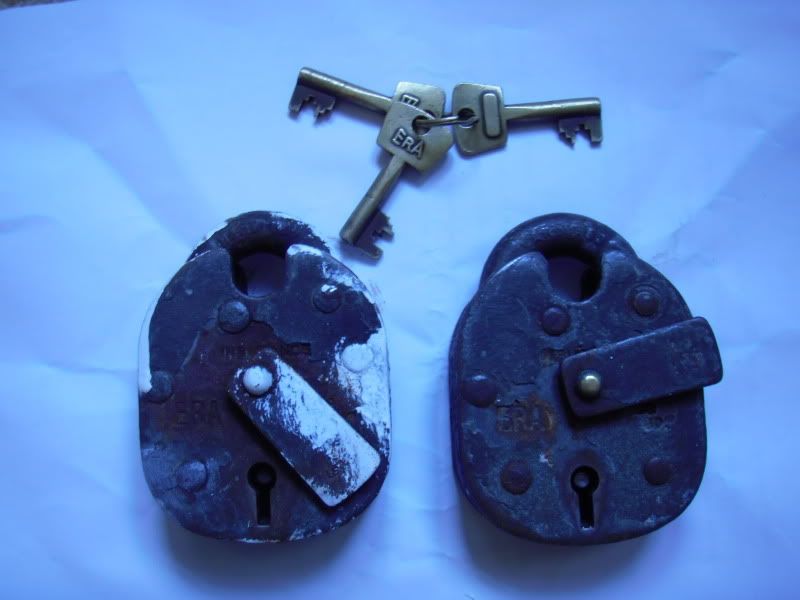 Please spare five minutes and take a look at Pat's website:

http://www.locksmith-in-worthing.co.uk