Telford Locksmith & Door Repairs



07724-82-82-89

Click to Call


Updated: 13th April 2021

--------------------------------------------------
> Family Owned Business

> Pay No VAT!

> Not A Call Center.
--------------------------------------------------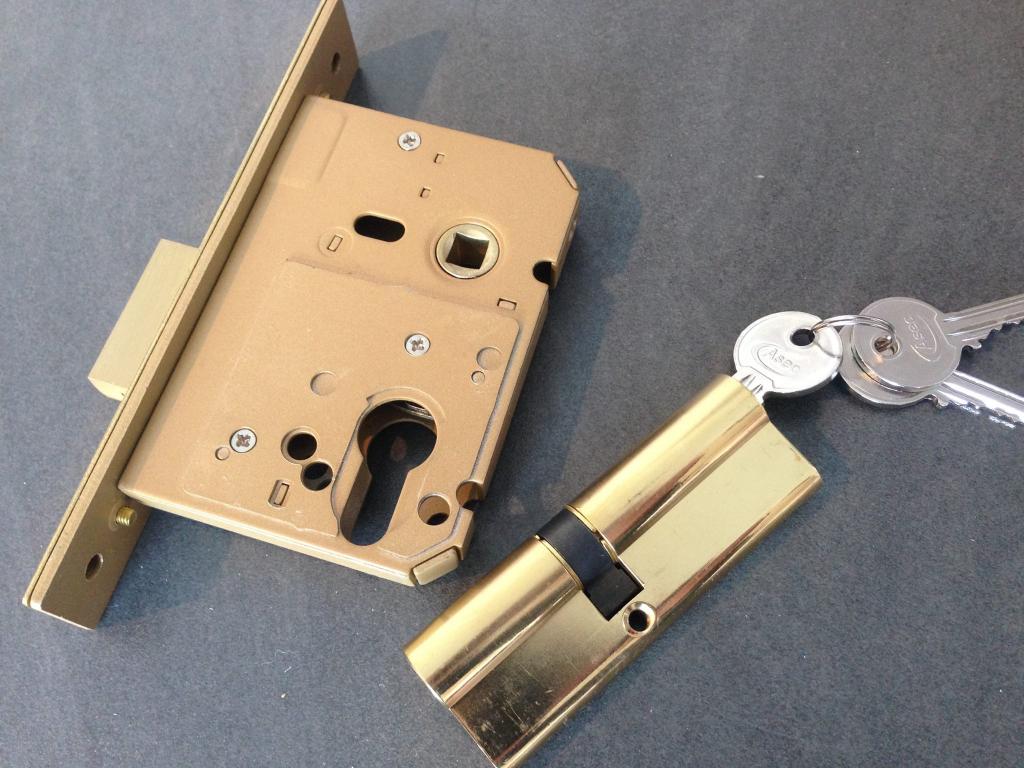 Rick has been working as a locksmith in Telford for nearly ten years providing a range of domestic and commercial locksmith services as well as uPVC door lock repairs.
As a genuine family owned locksmith in Telford covering the Staffordshire and Shropshire you can rely on Rick for a reliable and reasonably priced locksmith service in Telford. There is no VAT to be paid on top or hidden costs that a lot of national locksmith firms add on after the work is completed.
The price you pay is the price quoted, no more.

UPVC door repair work now accounts for a large portion of the locksmith trade and with over sixty percent of doors in Telford using a UPVC door lock mechanism we now stock a wide range of replacement UPVC repair gearboxes as well as all the associated hardware and fixings you would expect of a door repairs specialist.

It's not just the domestic locksmith work undertaken in Telford, commercial locks and fittings are also repaired and maintained for shop fronts, industrial premises and offices. Whether you are after digital locks in Telford, roller shutter locks, master key suites or a high security lock for the ultimate security then Simon can help you out. Having a wealth of experience dealing with the commercial locksmith market Rick has worked with everyone from large car dealerships, local police premises and hundreds of commercial clients in Telford.

I think that has covered the majority of topics.
If there is anything you are unsure of or would like to speak about please feel free to call anytime of day on 07724828289 for a no obligations chat.


UPVC Door problems and solutions



Customer Testimonials | Updated 21/01/2021
Mrs G.Tait - Madeley, Telford - Emergency Locksmith

"After calling the locksmith Telford i was in the house in under half an hour with new lock!"
B.Dawley - Ketley, Telford - uPVC Locks Changed

"Has fitted all the locks in our new home. Recommended!"
D.Gould - Oakengates, Telford - Emergency Locksmith

"The locksmith went above and beyond to get us in, appreciated and highly recommended."

M.Pratt - Randlay, Telford - Door Repair
"Rick unjammed and repaired our broken upvc door lock. All completed in a single visit and at a reasonable price."
K.Sinnott - Stafford Park, Telford - Locks Changed
"Rick changed all the locks at our commercial unit, supplying new roller shutter locks all on the same key. Did a great job and well priced!"
B.Worthing - Telford - Door Repair
"Our upvc door lock was jammed closed. Simon opened it and replaced the internal parts without any damage to our door unlike the last company we used a few years ago. Would recommend to anyone looking for a proper locksmith."

M.Pitt - Randlay, Telford - Locksmith
"Professional service that was reliable and priced fairly. We will be using again when we move into our new home. Cannot fault.

Leave a review | Locksmith Telford
Whether its good or bad news we would love to hear your feedback on our locksmiths service and will publish all testimonials above on each update.
As you can see our customers vouch for the excellent locksmith services that we offer in Telford and Shropshire.

Call our direct locksmiths line on 07724828289 to speak with a professional locksmith in Telford now! No call center, speak direct to your local locksmith.