Last Updated: 03/10/2016
There are so many locks test available that it is sometimes difficult to choose which is the right one for your door? Prices can vary from a few pounds to a few hundred pounds and naturally a customer will want the best value for money, the most secure lock they can afford suited to the required door type.

Our locksmiths fit, repair and open these locks on a daily basis and have a in depth knowledge of the strengths and weaknesses each brand and model can offer.
Using that information we have compiled possibly the most comprehensive guide on the net to date rating each individual lock available.

We hope this information is of use to our customers and will make choosing the right lock a little bit easier.


5 Lever Mortise Locks:
- Chubb (Union) 3g114 -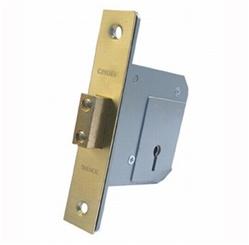 This lock is a favorite amongst locksmiths worldwide and is to date the most recommended lock 5 lever lock on the market by both insurance companies (in BS3621 form) and security specialists. Why?
The small lock size makes fitting much easier, less wood is removed from the door maintaining strength against forced attacks. Each lock contains 5 anti-pick levers and hard plates on both sides of the case to combat drilling attacks. The 3g114 is notoriously tricky to pick open due to its well designed lever pack.
The locks are available in various forms to suit all sizes of door.
Security: 4/5 - Cost: 3/5 - Quality: 5/5 - Buy online

- Walsall Detainer -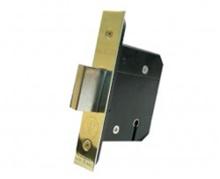 The Walsall mortise lock is a well priced strong lock. The robust case design and large hardened bolt make it a formidable lock to open in a destructive manner. Hard plate line both sides of the casing and well designed anti pick levers make for a tricky non destructive opening.

The detainers are available in a range of shapes and sizes to fit most wooden doors. One of the most secure designs for the money although are usually quite difficult to source unless buying from a trade supplier.

Security: 4/5 - Cost: 2/5 - Quality: 4/5 - Buy online

uPVC Locks/ Double Glazing Locks
/ Euro Profile
Before selecting a lock we would advise our readers to take a look at the uPVC lock section of our main site. It provides a checklist of important things to look for when replacing a lock cylinder.

- Mul-T-Lock Cylinders -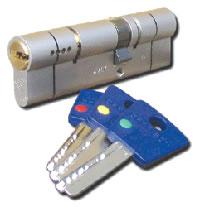 Mul-t-lock cylinders are amongst the best quality locks of this type and are available in a massive range from simple high quality cylinders to locks offering considerable protection. All new Mul-t-lock cylinders use the dimple format where the cuts of the key are on the long flat side as opposed to the edge. These require special key cutting machines and can often be more expensive than standard keys to replace often requiring your unique registration card.

Models include the Classic comprising of pins inside pins also in London Line form where a strengthened rib along the bottom prevents cylinder snapping.

The Garrison, a 7 pin cylinder also in snap secure design to prevent snapping. These are well made and offer good picking protection from anyone without specialist tools.
The new MT5 cylinders an evolution of the classic and also incorporating sidebar technology in the MT5+ are an extremely pick resistant design suited to more secure premises with robust doors. These are expensive.
Price wise, Mul-t-lock products can be expensive and key cutting and duplication requires specialist dealers. However the price reflects the good quality and pedigree of a well manufactured lock.
Security: 4/5 - Cost: 5/5 - Quality 5/5 - Buy online



- Yale Cylinders -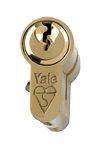 One of the most famous lock manufacturers in the world and rightly so. Yale cylinders are renowned for being cheap and cheerful however years of experience in manufacturing locks gives rise to a good quality long lasting product. If you are looking to buy Yale then it will be worth looking for the BS kitemarked cylinders that conform to British Standards and are of an acceptable insurance standard. These contain hard steel pins and offer considerably more protection than their non BS counterparts against most forms of destructive attack. The latest design incorporates anti-snap sections to combat the lock snapping technique.
Security: 4/5 - Cost: 2/5 - Quality: 4/5 - Buy online

Nightlatches
- Yale Traditional Nightlatch -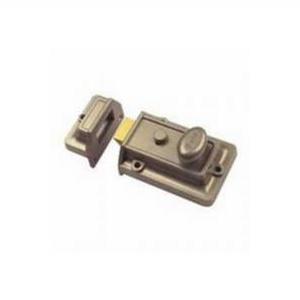 The traditional style nighlatch by Yale is by far the cheapest of the range and one of the most common. Although a good functioning quality nightlatch, it is not the advised method of securing a door without an additional mortise deadlock fitted alongside it. These do not meet insurance standards when fitted alone on a door and have no external deadlocking feature allowing for the latch to be bypassed and opened easilly with force. Not recommended for main external doors.
Security: 1/5 - Cost: 1/5 - Quality: 4/5
- Ingersoll Nightlatch -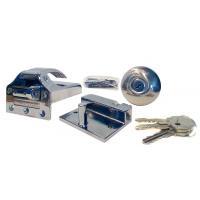 The Ingersoll SC71 nightlatch is another classic proven design that has been around for ages. Incorporating an automatic deadlock feature you will never forget to double lock. The Cylinders provided are high security 10 lever locks, highly resistant against picking and drilling attacks. Although the higher end of the price range they do offer considerably more protection against unauthorised entry and key duplication due to the unique double sided keys. Special dealers may be required to cut these keys if duplicates are required. The nightlatch is available in many attractive finishes and is a good solid high quality product.

Security: 5/5 - Cost: 4/5 - Quality: 5/5 - Buy online

Locksmith Wolverhampton - Author