Magnetic attacks - Locksmith Blog
Topic: Bypassing
So as of late, the latest must have tool for your locksmith toolbag is the large neodymium magnet.

Marc Tobias has just released an official document regarding the missing C-clip on certain models of the Kaba simplex combination locks. (a good summary can be found here)

Its an attack that has been known about for quite some time but was most commonly conducted via a small hole in the left hand side of the lock case to allow a pulling wire in and pull the plate manually.

With the increasing availability of high powered magnets almost anyone can perform the ultimate NDE bypass on these locks throwing this vulnerability into the spotlight and will undoubtedly cost the makers a considerable sum of money if not cripple them financially.
Locksmiths: Make sure you order the largest magnet you can afford, I tried using a 50x50x25mm magnet which was not sufficient to pull the plate on the larger unican models, but was fine for the smaller 7000 series.

Other locks worth mentioning here would be the Avocet ABS, currently being heavilly marketed throughout the UK which incorporates a magnetic pin of which is easilly overcome using a small magnet (I use a piece of rubbery fridge magnet) inserted into the keyway above the pinstack or using a magnetised pick blade.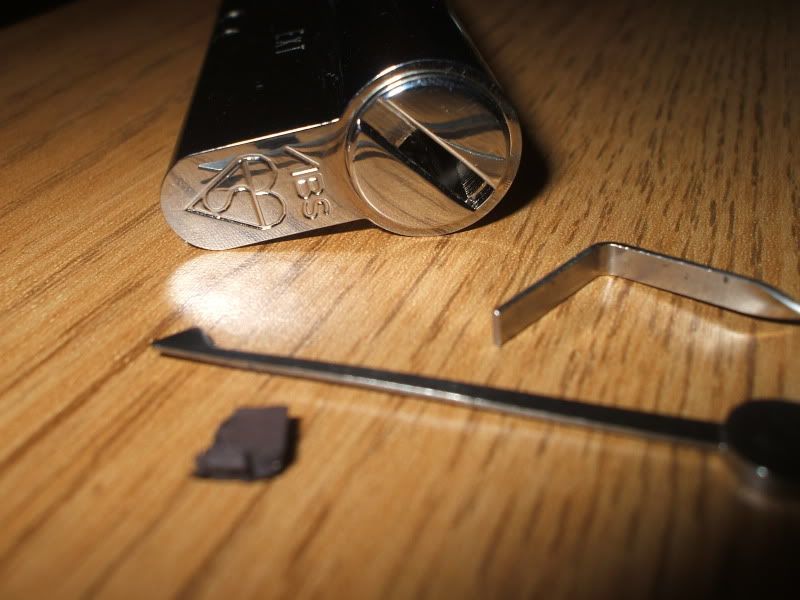 There are many good sites out there to buy high quality magnets. There are two that i will recommend, as are both cheap and ship quickly:
First4Magnets
E-magnetsuk
So, happy experimenting folks and let me know if you discover anything interesting, its a new dimension to lock manipulation and im sure theres plenty of new lock vulnerabilities that remain undiscovered.
ps:
Watch your fingers
!