Testing Anti Snap Locks | Locksmith Blog
As any good locksmith should, I am constantly experimenting, testing and destroying all manner of locks to see how they work, if they work and which ones I can rely on myself.
Today I grabbed myself a selection of anti-snap locks from my scrap brass box to see which was the
best anti-snap lock
. All were tested using a simple pair of grips on the outermost section of the lock, no more than 10mm to simulate a snapping attack.
The locks are all
budget locks
to mid range up to a one star rating so should provide some protection against a lock snapping attack. Bare in mind that it is recommended to install one star anti snap locks alongside a two star handle set, however it's not a combination I regularly encounter myself.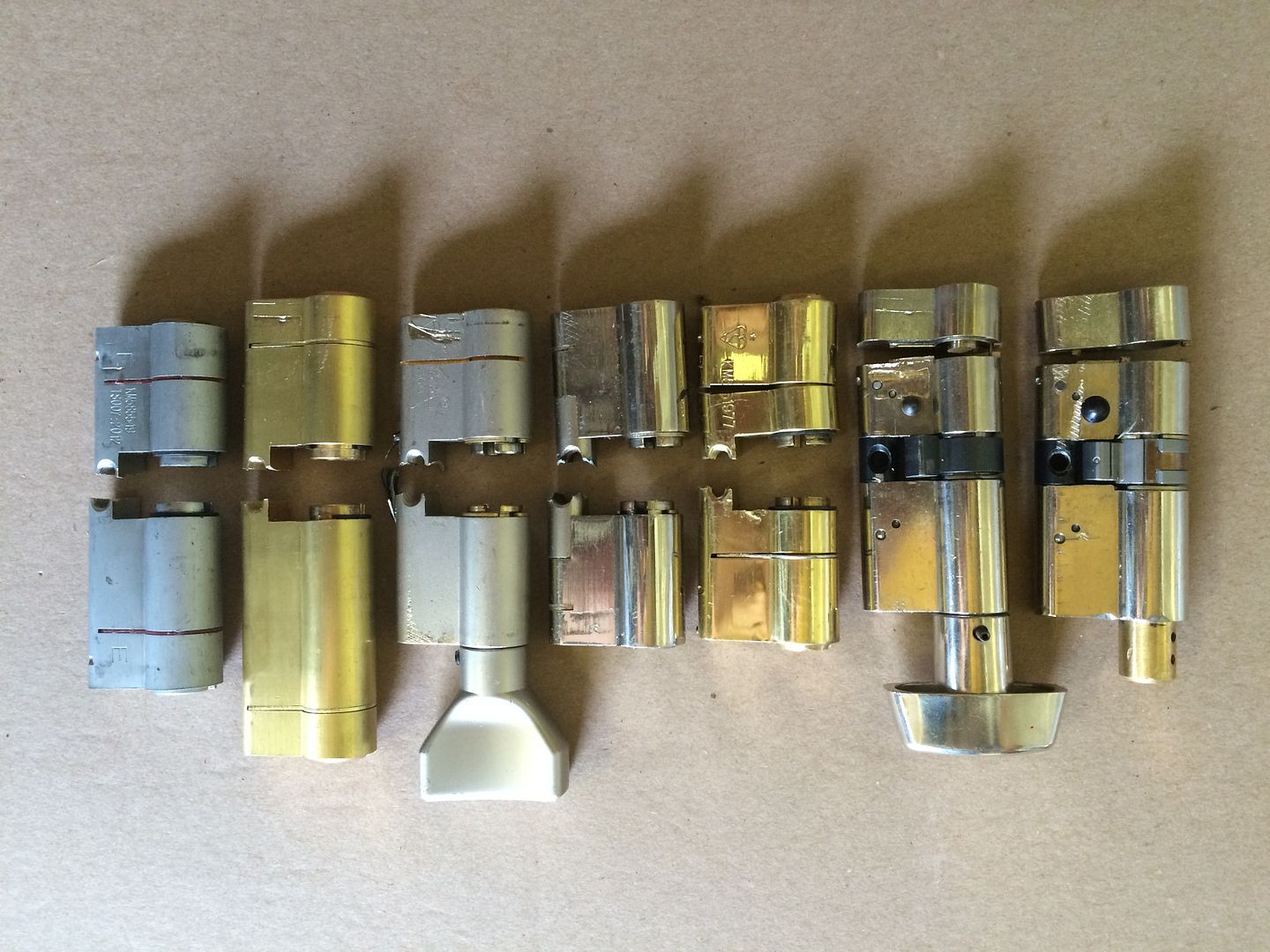 The pictures are self explanatory. Nearly all the locks I tested snapped in the usual sweetspot and not at the sacrificial cut with steady horizontal pressure applied in either direction.
The addition of a strengthened central section makes a lot of difference. The Magnum cylinder was indeed tougher to snap but still failed eventually, the grade of hardened steel used was still brittle against a snapping attack.
The ISEO cylinder had the addition of a steel staple like join between the two halves which made it difficult to fully separate them. This may cause some confusion in a lock snapping burglary but wouldn't prevent the unlocking of the door, again fully snapping with a little more work.
Another one star lock cylinder which I won't name didn't even have a sacrifical cut through the plug, only in the euro body so was no more difficult than a regular lock cylinder. Whether this one snook through quality control or they're all like this is anyones guess.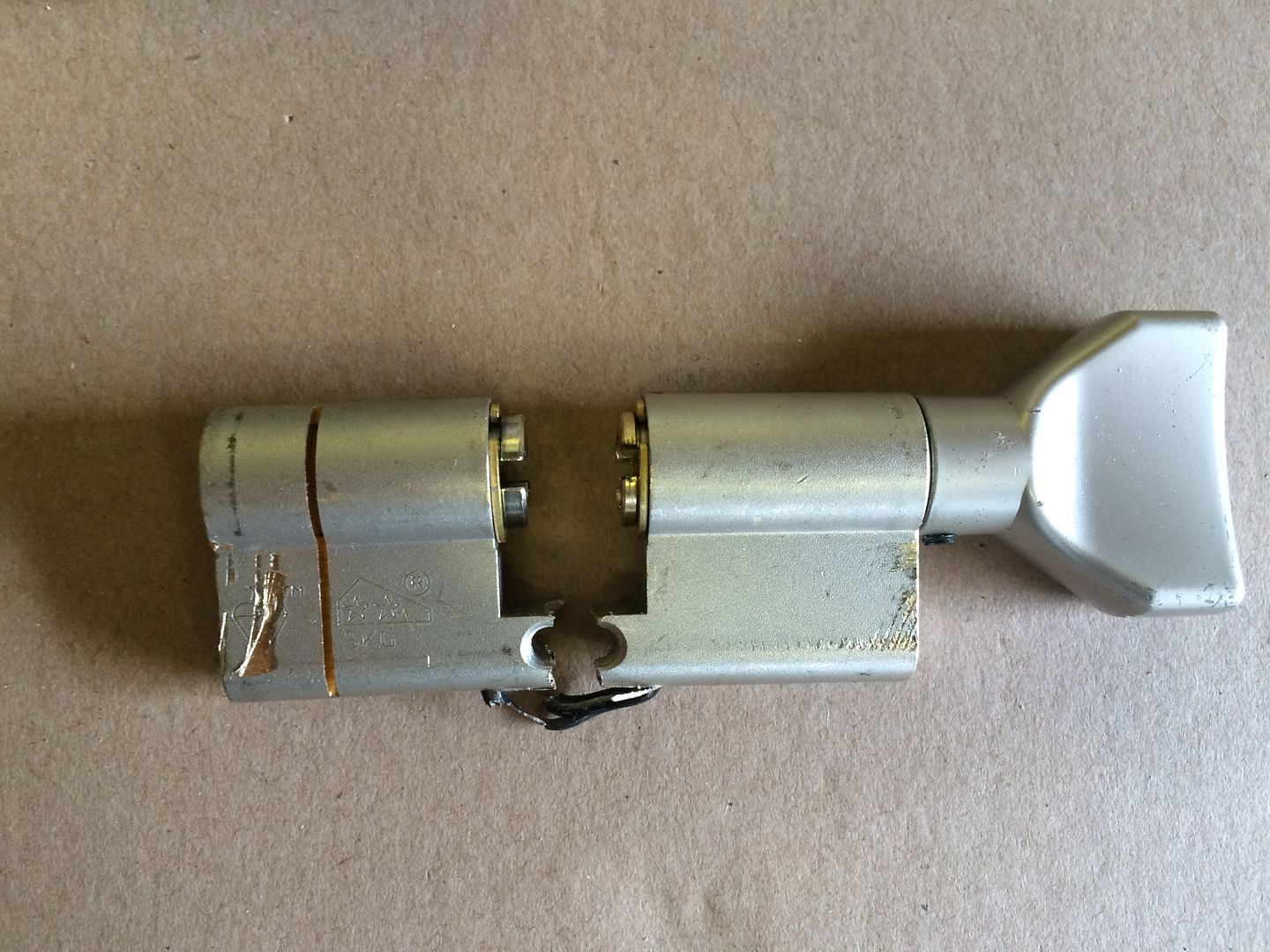 Top of the pile and an anti-snap challenge winner for today is the Yale anti-snap cylinder kindly donated by another locksmith in both one and three star form the Yale snap safe lock cylinder is tremendously tough against a
lock snapping
attack and clearly has been designed carefully to meet all requirements. The sacrificial section snaps off easily and the remaining portion is secured by a seriously strong piece of hardened steel, which is not treated to the extent that is too brittle like the reinforcement of the Magnum cylinder.
A further attack on the remaining section of the Yale cylinder failed. I even managed to break the grips. Nuff said.