Locksmith snapper bars, and custom tools
Topic: General Chatter
Im currently suffering the slipped disk of hell in my lower back to bring you this update, sitting on this chair is murder so i hope you appreciate my sacrifice :-D




Unfortunately, this weekend saw the death of one of my favourite locksmith tools, the snapper bar. It was only a budget SKS job but its seen me through hundreds of jobs before finally cracking up, leaving me right in the shite on an important job, Anyone thats had to open a thumbturn euro with a rounded off end will undertsand how difficult it is to hammer the plug round whilst engaging the cam in the lock... Not my finest moment but another experience point earned.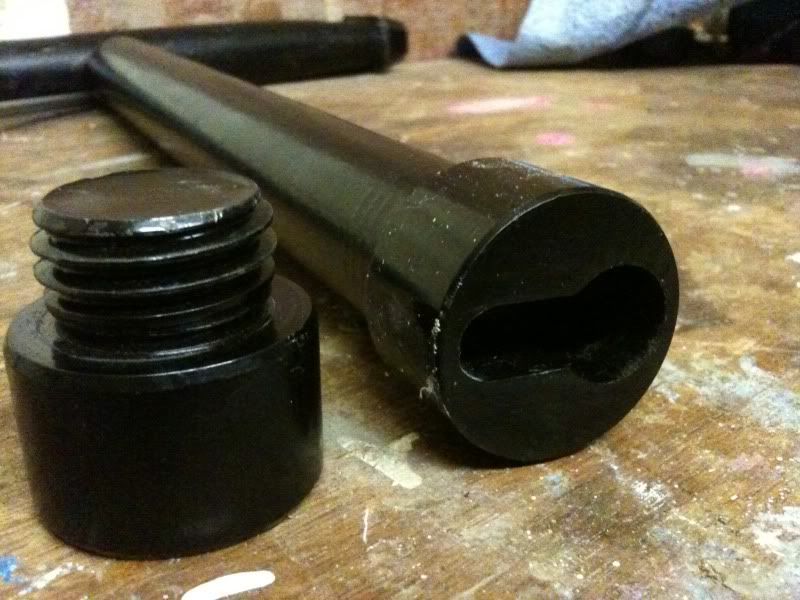 Anyway, i replaced the old tool with a new (i think its a pink's) budget snapper bar that has removable ends that screw into the main bar. An interesting design, however i fear the weak point may be the bar itself. I can see the tubing splitting further down the line around the threading...only time will tell.

Its been one of those quiet weeks thats seen me pottering around my shed making things and counting stock. One of my experiments was to make one of those key turners for curtained deadlocks.


Using only the junk i could lay my hands on and a tad of dremmel work i came up with this design; i think you will agree the handle is pretty cool salvaged from a battered old combo padlock from the pound shop.

Also managed to get a bit of lock picking practice in again. I really have lost my mojo as of late, thus the heavy usage of my snapper bar.
Best pick of the week was probably this garrison padlock picked with a half diamond southord pick, although brand new out the box wasnt going to be too awkward.