Door Repairs | Locksmith Blog
Topic: General Chatter
As with any trade, 'knowledge is power' and the more strings you can add to your bow the better. With every maintenance firm, man and his dog stealing away the bread and butter locksmith jobs such as lock changes, diversity has never been so important.
Door repairs are still a relatively untapped source of income for a lot of locksmiths that still tend to shy away from it for fear of dealing with the unknown and lack of experience.

For me every locksmith job is an adventure and I honestly enjoy being put to the test now and again and deal with something that is not run of the mill. So here I am again trying to encourage local locksmiths to veer off their usual path and try something new.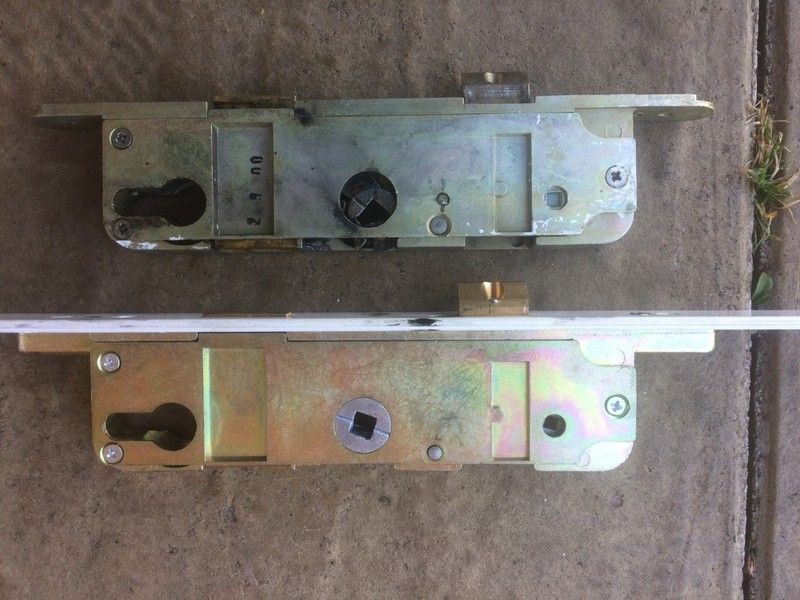 Door repairs is a broad term, there are a lot of doors to go at! Thinking over the last year I have personally repaired sliding patio door components, up and over garage doors, commercial aluminium doors, plate glass doors and even giant custom sliding doors at a car showroom.
Despite the initial urge to shy away from the job it's always best to see it through and at least go and take a look. The majority of the time it's something relatively simple that any good locksmith can easily recitify.
Occasionally you will have to learn on the job. Until last week I had never replaced the rollers on a sliding patio door. On a quiet day I accepted the job and lerned how easy it actually was. Easy money I had previously dodge in the past.

As always, in conjunction with developing my own new locksmith and door repairs skills, a website spawned dedicated solely to door repair work. It has worked extremely well for me and I have also begun to build pages for other locksmiths targetting the same market in their area. Take a look and contact me with your thoughts: http://www.doors-repaired.co.uk/upvc-door-repairs.html
A couple of examples can be seen here:
http://www.doors-repaired.co.uk/huddersfield.html
http://www.doors-repaired.co.uk/london.html