uPVC mech replacement parts - Locksmith Blog
Topic: General Chatter
A few days ago i was called out to a failed upvc mech.

Upon removing the handle i saw it was a Millenco with the dual spindle cams however only used the upper cam.




The door was unlocked easilly using the second cam below and i soon had the MPL on the floor.

The lock was in great condition, however the cheap cast cam had snapped off when the customers grandaughter had been swinging on the handles.

I agreed with the customer that it wasnt neccessary to pay the massive cost of a replacement unit and i would swap the top and bottom spindle cams to repair the lock.

It took a few minutes and we had one working mech again, at the fraction of the cost of replacing the unit, not to mention the time saved fetching another one.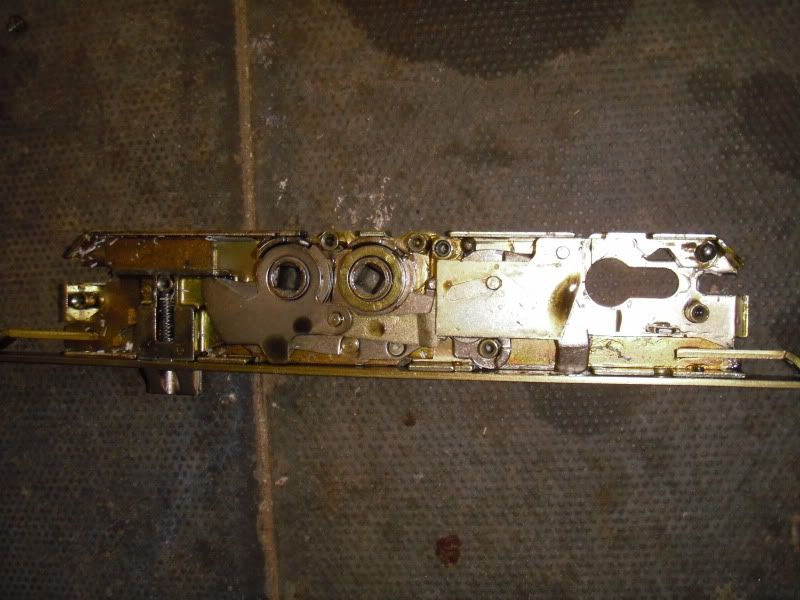 Which leads me to ask the question;
Why dont manufacturers sell replacement parts for these locks?
(If they do i havent seen any yet!)

**Edit: Someone got the hint: https://midlandlocks.angelfire.com/blog/index.blog/1475337/millenco-replacement-cams-locksmith-blog/
Maybe its better for business to be selling whole units....

The cost of repairing a failed upvc lock mechanism is pretty high with certain models, Millenco especially as they have non-replacable gearboxes.

I often find myself appologising to my customers for the cost of repairing their door when in reality it is the lock manufacturers pocketing the lions share of the money.

Is it time we started demanding replacement parts for these locks in order to keep costs down? Afterall there is a considerable difference between the £50+ MPL's and a couple of quids worth of cast metal.




Next time you are ordering a part from your supplier; Ask for the part to fix the existing lock. Its a long shot but one day they may respond to the demand by offering these parts for sale.

In the meantime i will be stripping and sorting my old mech parts for future use.