Eurospec BS mortise locks - Locksmith Blog
Topic: Lock picking
Eurospec BS locks are becoming quite common and are a relatively easy pick.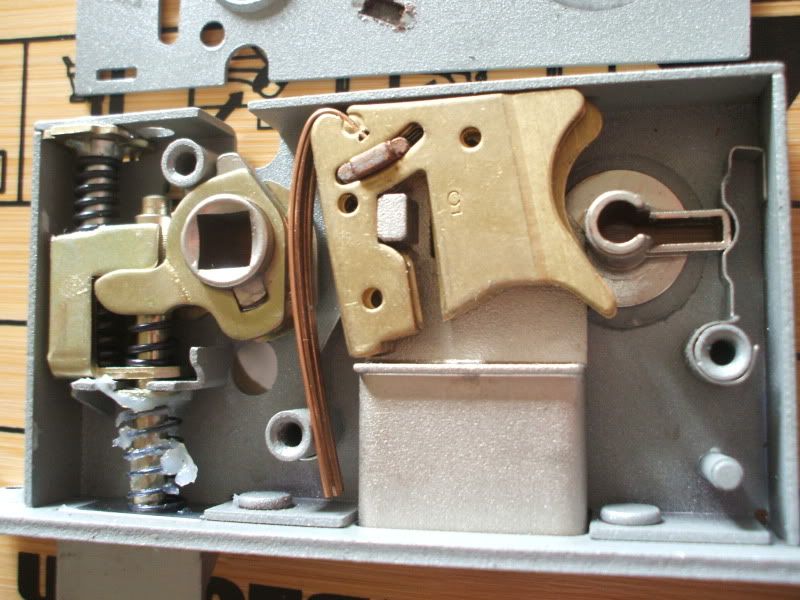 As you can see they use a different lever pack to most mortice locks and move on a semi pivoting/sliding type fulcrum.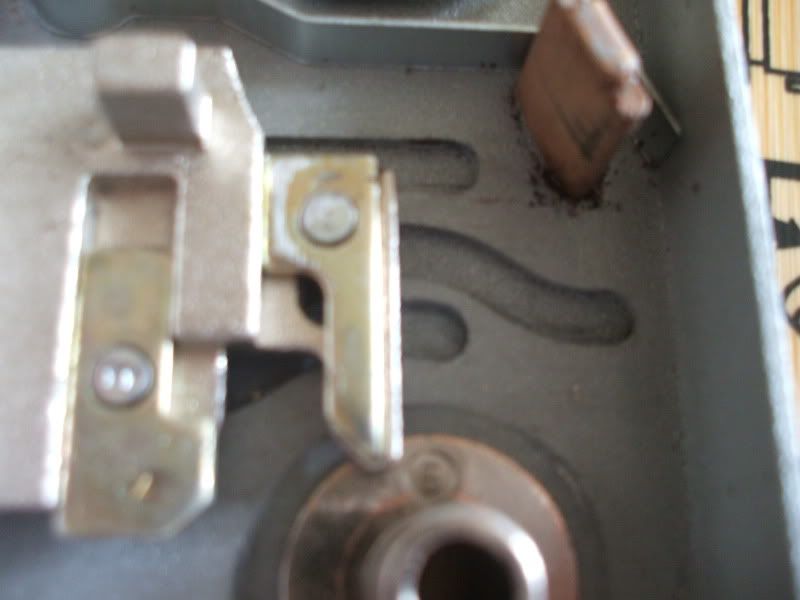 The 20mm bolt throw is achieved using an interesting slider mechanism which extends/retracts the talon of the bolt as the key is turned. This allows the extra 4mm bolt throw for the BS rating. These tracks can cause a considerable headache if you have to drill this lock from the back side (ie:bolt facing right), as the drill will damage the tram line and cause the bolt to jam solid.
However this can be overcome by lining up the levers and then hammering the bolt across with a screwdriver. (Not easy with one pair of hands lol)
All being well you shouldnt really need to drill this lock though as they are relatively easy to pick due to the lack of anti-pick notches on the levers.
Iv seen a lot of eurospec locks and have only ever seen one anti-pick lever per lever pack. This is great news for picking, and even more so when i tell you that it can be easilly be lifted out of the false gate anyway.
The false gate is always above the real one (iv never seen one below anyway)
Before picking this lock id suggest that you make a pick a few mm longer than usual. This is because the newest version of this lock incorporates a new extra high and extra low lift lever to overcome the jiggler key attack that the older model suffered from whereby a flat jiggler key could be used to overlift all the levers and gently turned whilst lowering.
So, new longer pick in hand, pick as per usual nudging binding levers until something happens.
Now either you get lucky and lock opens, or the lock will fall into the false gate. Either way is a win situation although i find that sometimes this lock can take a while to get all the levers in place as the binding pattern shifts around quite a bit. Slow but steady...
When the lock is set in the false gate you will feel the bolt throw slightly.
Now apply more tension and feel each lever in the lock
Correctly set levers will have a tiny amount of movement.
The falsely set one will feel rock solid as is taking the entire force on the bolt.
So apply a bit of upwards pressure on the lever and slowly release tension. Get it right and the lever will lift into the correct gate and lock open. Release too much and the other levers reset. start again...
Not a difficult lock but certainly one worth mentioning in a bit of detail.
I recommend training on one if your unfamiliar with feeling for false setting levers.