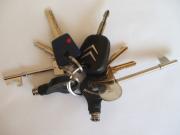 ---
Emergency Locksmith Line: 07724-82-82-89
---
Our Locksmiths have been providing professional locksmith services in the West Midlands and surrounding areas for many years. Our expert locksmiths provide a wide range of specialist locksmith services that ensure you have peace of mind that your service is fully compliant with health & safety, legal and other regulatory requirements. We are recommended by many clients throughout the Midlands area

Get in touch with us if youre in the West midlands and need a locksmith or UPVC specialist that offers more than just a basic service and will go that extra mile to deliver you a prompt, effective and safe service.

We are well versed in all types of locksmith work. In most instances we will be able to recommend solutions that are good value from a cost perspective. Our locksmith's in the West Midlands are well placed to offer tailored specialist advice to individual householders as well as businesses across the West Midlands and Staffordshire.

We hope this reassures you that we are professional tradesmen and committed to delivering a great service.

---
Share this site: Local locksmiths, West Mids
---